Order A Humane State License Plate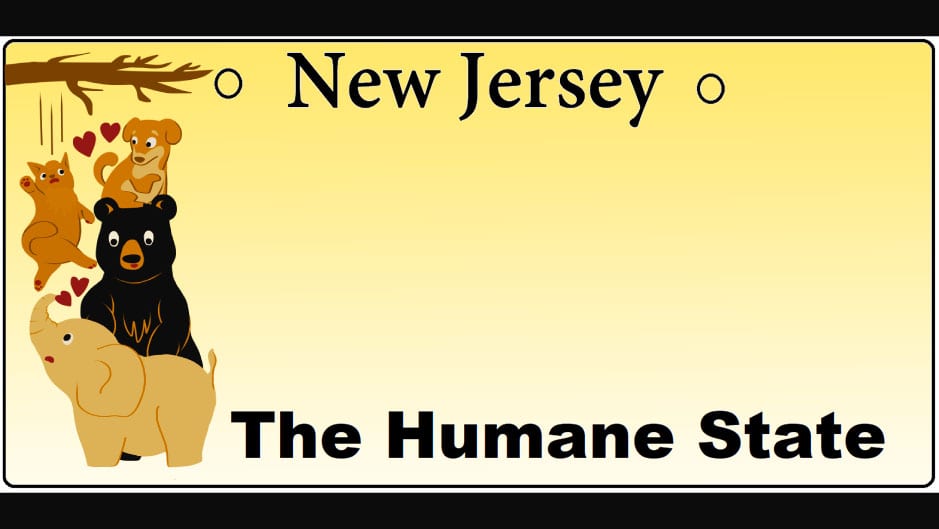 Watch our video above and fill out this form to commit to a Humane State License Plate!
We need 750 commitments to print these plates.
The law (A-2197) provides for the creation of a Humane State license plate. The plate will be designed to display the words "HUMANE STATE". Surplus fees will be deposited into a special fund known as the "Humane State License Plate Fund." The proceeds of the fund are to be annually appropriated to the Animal Welfare Federation of New Jersey (AWFNJ) to be used to provide grants to county societies for the prevention of cruelty to animals for their shelter and care.
Humane State Essay Contest Winners

In partnership with The Animal Welfare Fund of New Jersey and the NJCAR Foundation, the Lesniak Institute's Humane State Essay Contest encouraged participation by New Jersey students in elementary, middle and high school to use their writing skills to promote the need to protect animals from cruelty and to save animals from extinction.
Six students were selected as our contest winners. Read their essays by clicking the button below.